Rich Communication Services also known as Rich Communication Suite (RCS) are steadily gaining momentum around the globe and attracting more resources to the development process. RCS is a platform for delivering enhanced communication capabilities surpassing voice and SMS. It provides your subscribers with features such as instant messaging, chats, video calling and data exchange across mobile devices on any network.
Elitnet's RCS Box is a hosted RCS solution perfect for MNOs who have not yet committed to IMS. While the RCS could be a way of making a return on your IMS investment, with RCS Box you do not need to rush and commit to it. RCS Box provides RCS AS (Application Server) and RCS functional nodes for quick and cost-effective deployment of RCS features avoiding the potential problem of costly IMS installation. The solution is perfect for MNOs with limited subscriber bases who want to stay competitive and future-proof their services with this innovative solution.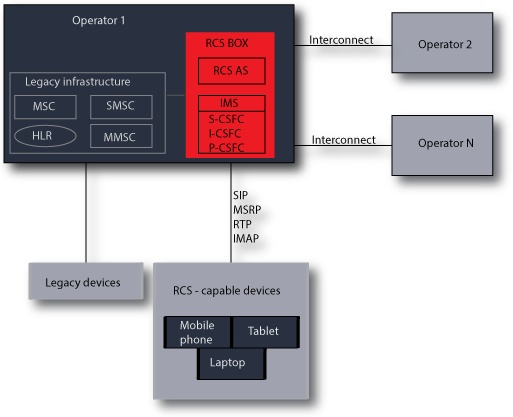 RCS Box Integration Scheme
Would you like to learn more about our wide range of innovative telco solutions which allow service providers to maximize on market opportunities and stay ahead of their competition? Let us know!