Elitnet's Agate TAS is a robust, open, and flexible Telecom Application Server which ensures convergent service delivery across SS7 and IMS/VoLTE platforms.
Agate TAS ensures flexible integration with existing network infrastructure to run and correctly provision a wide range of off-the-shelf SS7, IMS, and converged services and facilitates custom service creation. Agate TAS uses a combination of open source and branded systems to provide both excellent reliability and outstanding price performance.
The architecture of Agate TAS is designed to ensure five-nines (99.999%) availability, horizontal scalability, and zero downtime during maintenance. Agate TAS encompasses the deployed Services, a Service Orchestration layer, and an easily expandable range of Resource Adapters used to connect to network components.
Agate TAS also includes separate powerful nodes for service provisioning, telco API exposure to third parties, and statistical data collection, analysis, and reporting.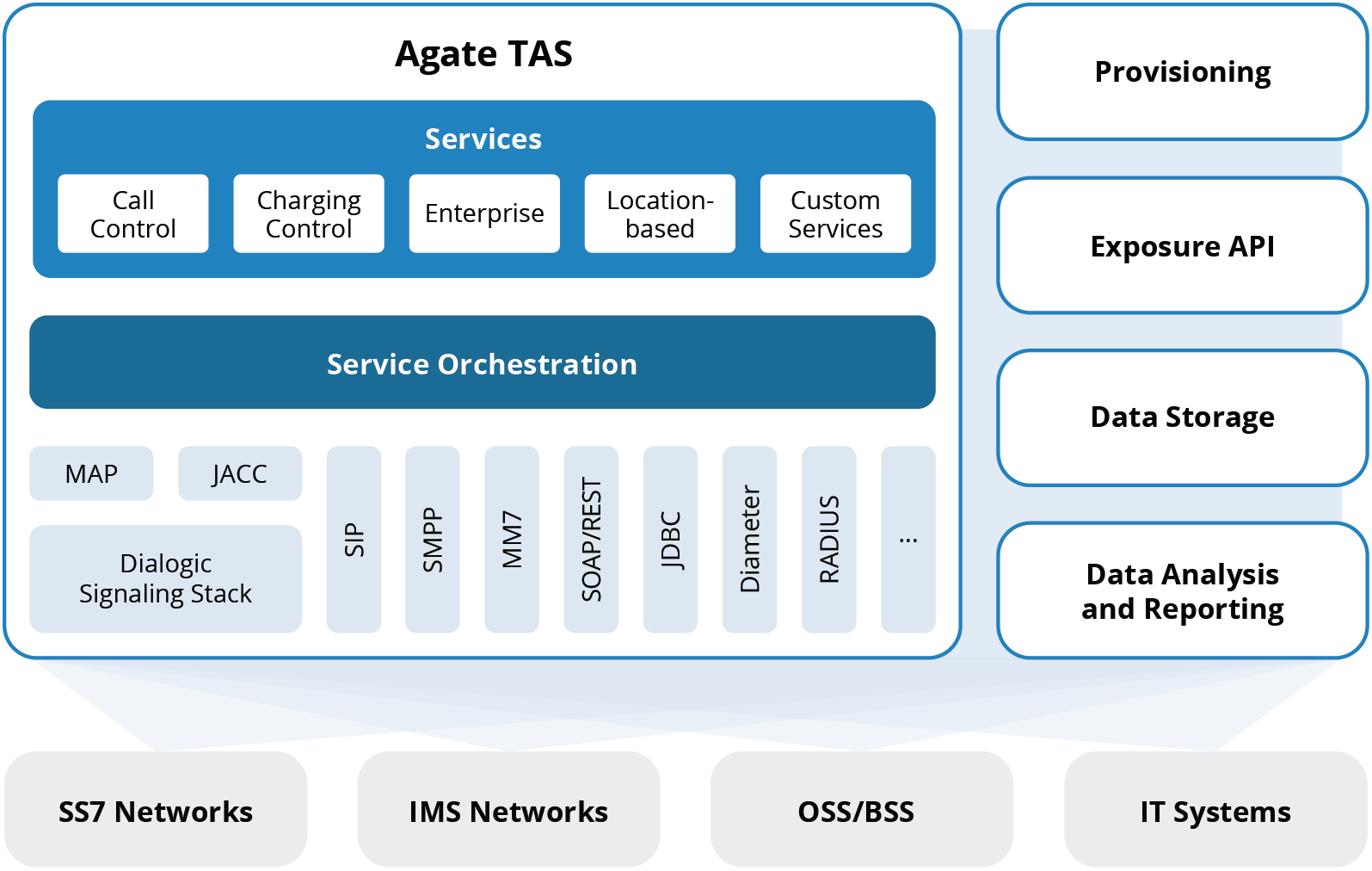 For more information about Agate TAS, please download the product datasheet or contact us using the links provided above.
– Back to top –