Elitnet's Messaging Center provides a complete, scalable, high-performance messaging platform and open interface/API for extended SMS and MMS processing implementation.
The Messaging Center provides a feature-rich, innovative, and convergent platform which manages person-to-person (P2P), application-to-person (A2P), person-to-application (P2A), and application-to-application (A2A) messaging streams.
The product features a modular, distributed architecture, allowing the MNO to implement only the parts necessary for current operating levels and expand the platform with a selection of plug-ins depending on their growing needs.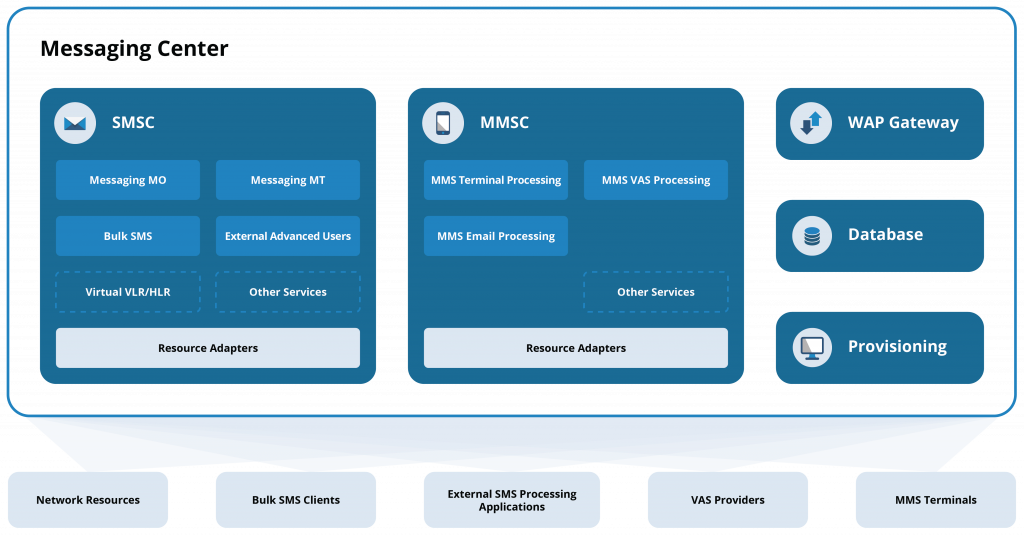 The Messaging Center is deployed on Elitnet's Agate Telecom Application Server, designed to ensure five-nines (99.999%) availability, horizontal scalability, and zero downtime during maintenance. The Messaging Center can also be deployed in a virtual environment.
For more information about Messaging Center, please contact us using the link provided above.
– Back to top –