Elitnet's Managed Enterprise Communications solution contains a range of valuable, feature-rich, and innovative services which can be implemented in the CSP's infrastructure and provided to its enterprise subscribers. All services are designed to work in mobile, fixed-line, converged, and all IP networks.
The package encompasses services which facilitate and optimize enterprise internal and external communication. Particularly when provided together, the services can increase enterprise productivity, provide them with considerable cost savings, and allow them to create and customize a unique communication model.
All services support multitenancy, allowing the provider to serve multiple enterprise subscribers at the same time without any installation costs or infrastructure investments on the enterprise side. The architecture of the services also ensures high scalability, enabling the CSP to optimise its resources and provide immediate scaling to the subscribers.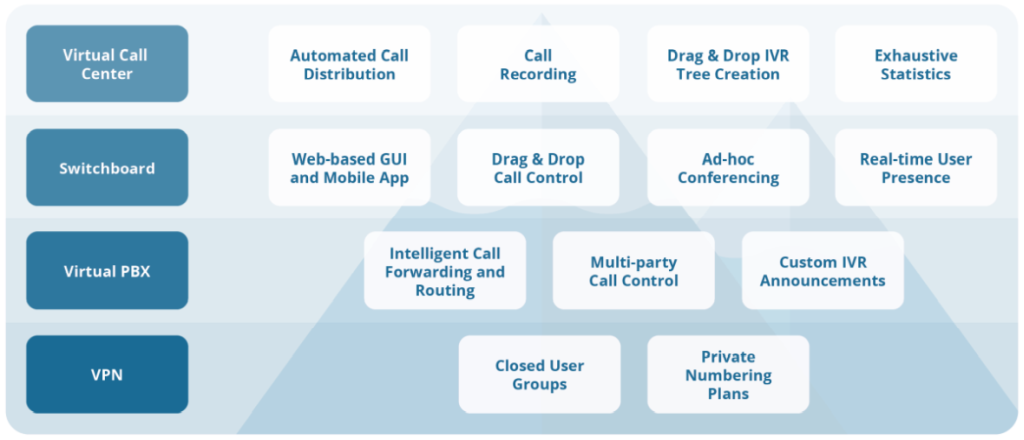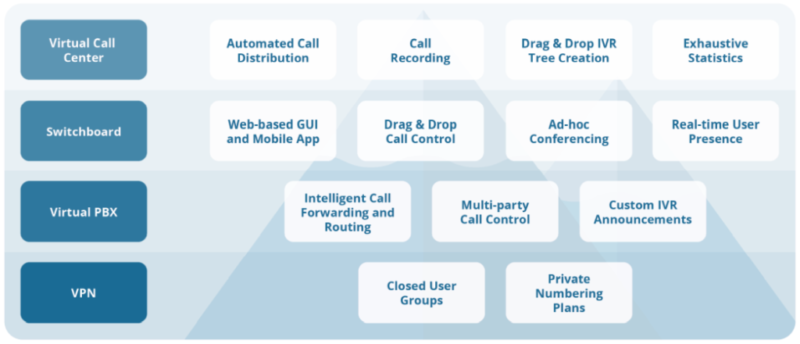 The solution features a building block-based architecture, meaning the CSP can choose to only deploy the services which meet the requirements of their enterprise customers. VPN serves as the backbone of the solution and is a prerequisite for any other product, while implementation of Virtual PBX is necessary for both Switchboard and Virtual Call Center.
All products for enterprise subscribers are deployed on Elitnet's Agate TAS, a robust, open, and flexible Telecom Application Server which ensures convergent service delivery across SS7 and IMS/VoLTE platforms, five-nines (99.999%) availability, horizontal scalability, and zero downtime during maintenance.